Links to books and other materials written by and featuring members of the Akita Chapter of JALT!
*Names of Akita Chapter members appear in BOLD.
deBoer, Mark and Leontjev, Dmitri (Eds.) Assessment and Learning in Content and Language Integrated Learning (CLIL) Classrooms. Springer, 2020.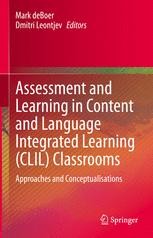 Wadden, Paul and Hale, Chris Carl (Eds.). Teaching English at Japanese Universities: A New Handbook. Routledge, 2018.
Are you an Akita Chapter member who would like their work added to the list? Please send details to:
akita??jalt.org
(?? = @)
Non-Amazon outlets preferred, but not required.